Managed Hybrid Cloud in Canada
We deliver seamless managed cloud hosting solutions for your critical applications on our private cloud, AWS and Azure backed by our white-glove support team that you can trust.
Managed Hosting & Cloud Computing
Why Carbon60?

Long before the term "cloud" was coined, Carbon60 was hosting and managing complex web applications for private and public sector customers. Whether it's private, public or seamless integration of hybrid clouds, we have the experience and expertise to manage the most demanding mission-critical workloads.

Learn Why

about Why Carbon60?
The Managed Cloud Experts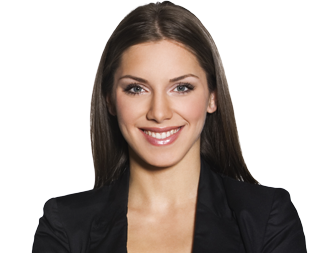 Ready to kick-start your journey to the cloud?
Our partnership with Carbon60 improved the operational efficiency, reliability, performance and security of our three Toronto divisions. These improvements significantly reduced IT support costs, increased productivity and lowered business risks for COMDA.

Melody Collet, VP of IT Infrastructure & Operations

COMDA Advertising Connections

MediResource has grown and matured along with Carbon60 as we implement security and change control policies that keep our data safe and achieve high availability for our applications.

Lisa Heath, Chief Knowledge Officer

MediResource

Carbon60 is an extension of our IT department. The heavy lifting of building out our infrastructure according to our design belongs to the experts at Carbon60. That is something we seriously value.

Vlade Dimovski, IT Director

dentalcorp

Carbon60 is a part of our team and an essential, trusted partner. Carbon60 is invested in our success, demonstrated in every assignment and project – big or small. Each interaction is handled with care, knowledge, efficiency and outstanding communication skills.

Benjamin Houghton, Web Designer/Developer

Tourism Toronto
Most of us in the industry are (at least should be) very familiar with Customer Experience Day (CX Day). CX Day is sponsored by the Customer Experience Professionals Association which is a global non-profit organization dedicated to "the advancement and…

Read More

about Happy Employee Experience Day

Carbon60 Networks is pleased to be recognized on the Branham300 annual list of Canada's Top 250 Information and Communication Technology (ICT) companies.  This is Carbon60's second consecutive appearance on this prestigious list coming in at #220. "We are delighted to…

Read More

about Carbon60 Networks Ranks on Branham300 Top 250 ICT Companies in Canada

Cloud hosting has become an increasingly attractive infrastructure option for business in the digital age. Consuming software or infrastructure on the cloud seems like a straightforward task, but for many businesses, "the cloud" still yields several questions from IT and…

Read More

about What to Look for in a Managed Hosting Provider