Carbon60 helps businesses to maximize the performance and security of their core application infrastructure on private and public clouds. Our strength begins with ensuring our managed hosting platforms and operational processes are optimized and scalable to meet the needs of our customers from a cross-section of industries, but it goes beyond that. Our team is wired to solve problems and with our DevOps and application mindset we strive to help customers use our cloud platforms efficiently with automation to help you focus on building your application and your business. Ultimately, when our customers succeed, Carbon60 succeeds.
Carbon60 delivers our white-glove managed cloud services from data centres in Toronto, Saint John, Vancouver, Kelowna, New York and London for the Carbon60 cloud and private cloud hosting services. Carbon60 is also well versed in the AWS and Azure public cloud platforms and we deploy customer workloads using these clouds to leverage the immense scale and global reach and for hybrid cloud scenarios. We can step in and take over the infrastructure management role or start from scratch with a roadmap, assessment, migration and on-going managed services as part of our customer's journey. We also have a specialty in enterprise WordPress managed hosting tailored for high visibility web properties.
We take a holistic approach to supporting our customers in industries that include ecommerce retail, financial services, healthcare and public sector. Our customers benefit from our security posture and SOC2 Type II audited services, complemented by security consulting services. Whether our customers need us to be a reliable extension of their technology and operations team, take a deeper role of IT leadership or acting as a partner behind the scenes to support agencies and MSPs, we are flexible in our approach but always deliver exceptional customer experiences.
Carbon60 was established in 1999 in Toronto as an infrastructure and security consulting company then evolved into a managed hosting service provider a few years later with a footprint in Toronto and Kelowna. In 2019, Carbon60 joined forces with GT.net, a Vancouver based managed hosting provider established in 1998 with similar roots plus application development expertise for web applications. Together the combined company shares a culture driven to solve complex customer problems with exceptional infrastructure design, performance and white-glove support services.
Why are we called Carbon60?
Our name is taken from the Carbon60 molecule. The recent discovery of this molecule, also known as a "Buckyball" and famously represented as a geodesic sphere with 60 nodes, was a scientific landmark opening up exciting new fields of research into carbon nano-structures with extraordinary strength and conductive properties.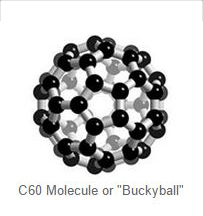 Three remarkable properties of the Carbon60 molecule are its stability, flexibility, and efficiency. We believe these characteristics are equally important to the successful delivery of enterprise-class IT services. Due to its shape and the strength of the bonds between carbon atoms, the C60 molecule is the strongest and most stable molecule in the universe along with diamonds. However, unlike the densely packed carbon molecules of a diamond, a C60 molecule is flexible like a soccer ball. Finally, there is an efficiency to its shape which is analogous to the elegant architecture of geodesic domes popularized by Buckminster Fuller and from which the term "Buckyball" is derived.
At Carbon60 we believe an ultra-reliable service with the flexibility to remain agile to new business initiatives is what our customers need to be competitive in today's competitive economic environment. By adopting Carbon60 as our corporate identity we hope to communicate this belief and help potential customers decide if we are the right partner to manage their business-critical applications and web-properties.