Managed Intrusion Detection Services (IDS)
An Intrusion Detection Service (IDS) is another vital layer in the defense against security threats. At each hosting origin, Carbon60 deploys AlertLogic's industry-leading cloud IDS solution to detect and help us respond quickly to threats on your network and meet the compliance requirements of PCI DSS, HIPAA/HITECH, Sarbanes-Oxley, PIPEDA and other information privacy and security mandates.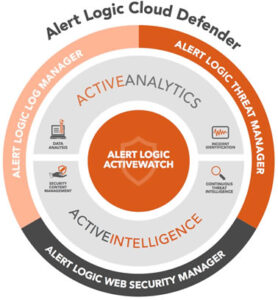 The Managed IDS solution from Carbon60 provides comprehensive protection through an extensive IDS signature database that is continual updated based on insight gained from thousands of customers globally. The solution is powered by AlertLogic, a global leader in Intrusion Detection Platforms.
But more than an IDS device, AlertLogic provides a Security Operations Center — staffed with Certified Information Systems Security Professional (CISSP) and Global Information Assurance Certification (GIAC) certified experts who monitor for security events 24x7x365.
The Carbon60 security team works routinely with AlertLogic's Security Operations Center to tune the IDS service and to investigate any issues that are detected. If a threat is confirmed, we will work with you to help eliminate it.
Key Benefits:
Two tier IDS implementation, configuration, maintenance and event analysis
Daily updates to attack signatures and seven factor threat scenario modeling to increase accuracy and reduce false alarms
24x7x365 monitoring for security events by Alertlogic's Security Operations Center — staffed with Certified Information Systems Security Professional (CISSP) and Global Information Assurance Certification (GIAC) certified experts
Contact us to learn more