Drupal-as-a-Service
Drupal continues to grow in popularity as a content management system for medium and large enterprises and in the public sector.  Carbon60 specializes in delivering managed Drupal hosting to clients so they can focus on the design and content of their sites without having to worry about infrastructure decisions, maintenance or tuning the Drupal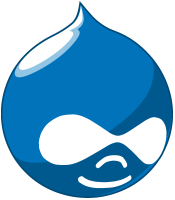 application.  Our DevOps approach and depth on Drupal facilitates alignment with your developers with our disciplined process on managing the application lifecycle.  Several organizations trust Carbon60 to manage their mission-critical Drupal properties in a way that is stable and secure.
Key Benefits
Large traffic spikes handled seamlessly
Improved response times for end-users globally
Industry-leading Service Level Agreement
Global delivery platform
DevOps team with Drupal expertise
Comprehensive Drupal Support
Built around ITIL-best practices, our End-to-End Drupal Support delivers the responsive and comprehensive technical support that our customers need to succeed. Whether it's pre-release performance and security testing, assisting with the intricacies of Drupal configuration, or tuning your code to work optimally with our integrated content delivery network, Carbon60's experts are always available to help your development team get the most out of the Drupal platform.